Saw Bob Saget at the Improv last night.

I knew what to expect going in (I mean, have you seen "Half Baked," "Huff" or "The Aristocrats?") and Lis and Tim had seen him before, but wow. That man curses like a sailor. Everything was "mothereff" and talking about screwing Kimmy Gibbler ("that shit is nasty.")

We sat next to two hecklers, one calling herself "Sassafras" when Bob asked her to identify herself. 'Course she was three sheets to the wind at this point, and desperate to be reunited with her boyfriend who ended up sitting at our table cause they arrived so late and couldn't sit together. The two of them put away three shots of Jaeger and three beers each in about 20 minutes.

The other heckler near us was yelling about how he shaves his balls with a single blade razor.

Yeah, it was that kind of show.

Seeing live comedy is one of those things that I always swear I'm going to do more often. I've seen Carlos Mencia at the Improv before, and Tommy Davidson is coming next weekend. I'm going to ask around and see if anyone wants to go -- I've been a fan of his since "In Living Color." The other thing about seeing shows there is that it's a relatively cheap form of entertainment -- admission is $20, then there's a two item minimum per person.

$20 for a night out.

Ain't nothin' wrong with that.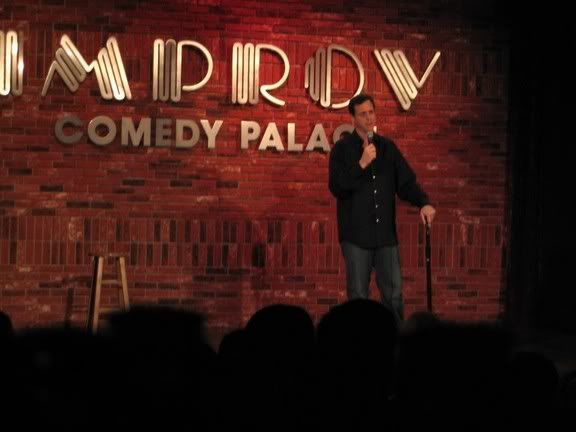 Prolly talking about boning Kimmy Gibbler.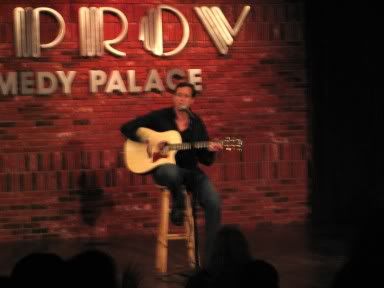 Singing about how Danny Tanner was not gay.

Prolly talking about Dave Coulier's shaved balls.

(sidebar: so much for me not installing software on my sister's computer--so far I've installed my camera software, firefox, itunes and photoshop. ooops.)