And to think when I wrote the last entry that I really was going to go off on something else.

I got sucked into one of those crappy Spring Break shows on MTV the other day, only because my sister's friend's brother (got that?) was one of the contestants on the dating show. He can't be more than 20, and he's adorable. Sadly, the TiVo stopped taping before the end of the show, so I didn't get to see if he got picked. Also, sadly enough, she told me he used to have a crush on me (he couldn't have been more than 13 at the time) and now he's off on ridiculous MTV dating shows. *sigh*

I went to a Sharks' game last week, my first, and probably only, one of the season. We were there for a fight (fiiiiiight!) and a hat trick and (and!) our tickets became good for a free pizza cause the Sharks scored four goals. Oh, dinner at the Old Spaghetti Factory was also a highlight of the evening.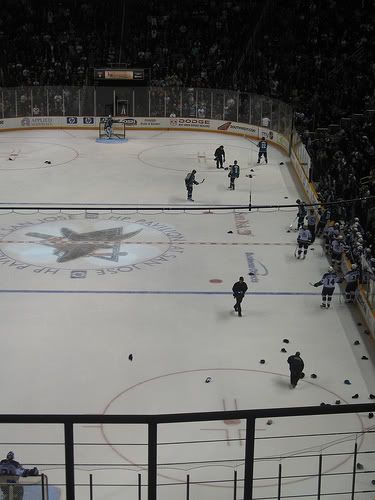 Aftermath of Cheechoo's hat trick at the Sharks game last week.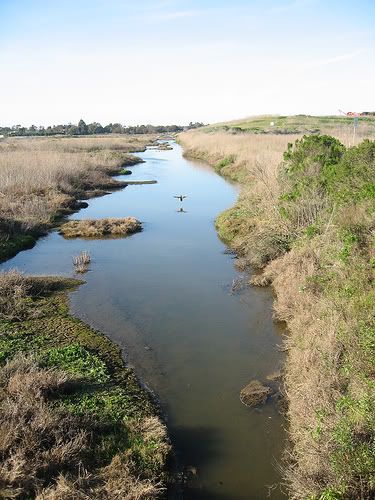 My weekend walk around the marsh.



Mwahahaha. Obeying signs around the marsh. Kinda.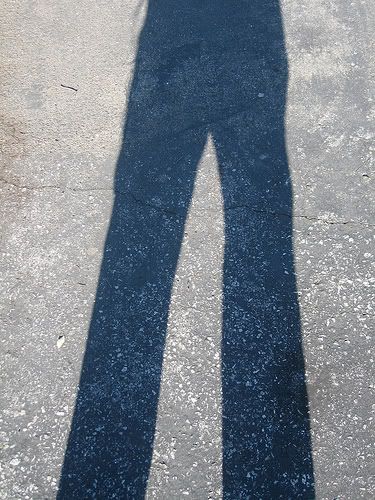 My shadow on the dirt path leading to the marsh.