I just returned from my first Photoshop class, and am pretty jazzed about the course's syllabus. I kinda wish I registered for the intermediate one, even though my experience with Photoshop is limited, because there were a couple of folks in the class that I can envision dragging us down.

You know, the "how do I turn this thing on?" folks. The "heyyy! If I move this mouse, the pointy arrow on the screen moves!" folks.

I never said I was nice. ;)

Thankfully we're allowed to work ahead and the instructor encourages us to work on our own time and make use of class time to ask him questions and really goof around. It helps that I have my very own copy of the software, courtesy of the great Cyrus , and I've muddled through to create some neat-o images.

[Somehow this comes back to the toy cameras I mentioned in the previous entry... ;) ]


Pix I've digitally manipulated to create the "Lomo effect":



Before:



After: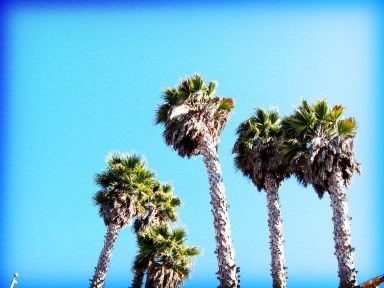 Tres lame.
I need the real thing.
Since I returned the Razr spoken of a few entries back, methinks the funds are now earmarked for the LC-A...