There are so many reasons why I love living in the Bay Area. I've been inspired lately to take advantage of all the great stuff this area has to offer. So when I heard that Hewlett Packard was opening up the famous "HP Garage" this weekend for limited public viewing, I knew I had to take advantage of the opportunity.

Because I am a dork.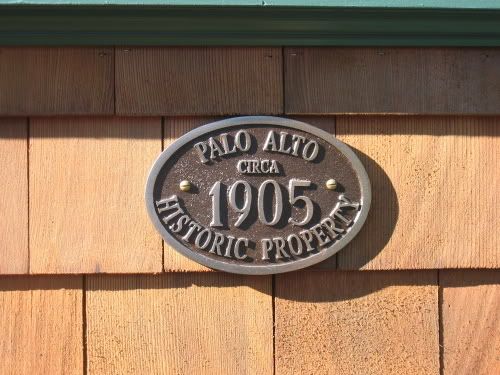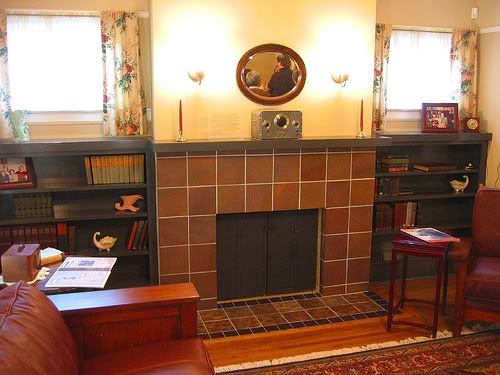 Some of the most comfortable seating ever. The picture on the far right bookcase is of the Packards standing in the living room in the 1930s. It's amazing the attention to detail the restorers have taken, right down to the clock on the bookcase that was present in the picture.



The famous "oscillator on the mantle" from the first marketing campaign.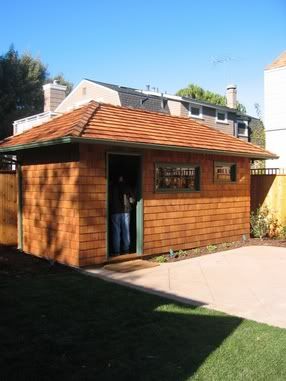 Bill Hewlett's shack behind the house. This thing was bare bones! There was a cot, a sink, a toilet, and a desk. That's all. Clothes were hung on nails hammered into the wall. Originally it had a dirt floor and very little, if any, insulation. Once the company started to take off, it became the company's office, where the wives of Bill Hewlett and Dave Packard worked in the early years.


See?


The Garage, aka Where It All Started. Yes, it merits capital letters.



Oscillators, models 200A and B. The 200B oscillator was used in the creation of Disney's "Fantasia."



Early marketing pamphlets.



A swatch of the original 1930s wallpaper sits above the oven. Since only a swatch existed, the geniuses at HP scanned the original swatch and duplicated the pattern to create wallpaper. That's hott.



The birthplace of Silicon Valley.


If you're dorky like me and actually find this kind of stuff interesting,
SF Gate
has a nice write up of the restoration process and history.
HP,
of course, also has information on the property purchased under Carly Fiorina's tenure.